Sweden and Finland joining NATO will strengthen our security
The Senate's agenda today includes the continuation of the 28th sittings. Senators will meet, for example, on the subject of plastic products and their environmental impact, and will also discuss the ratification of Sweden and Finland's accession to NATO.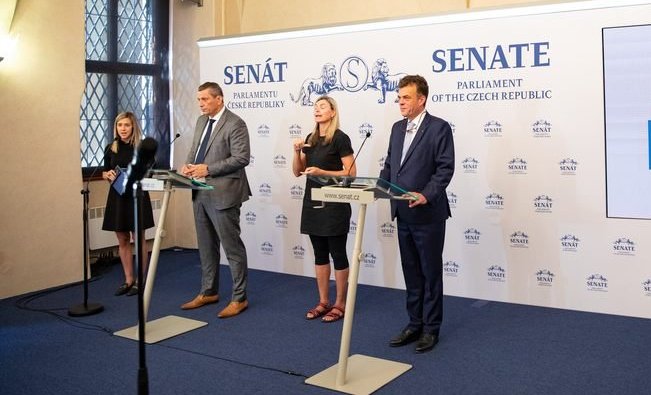 10. 8. 2022
"I am moderate on the bill on limiting the impact of plastic products. We have long boasted of a high percentage of sorted waste, but it is worse with its management and recycling. Sorted waste often ends up far to the east in the sea. The problem needs to be tackled sensibly; the solution is not to ban plastics completely. The vote in the senators' caucus will not be very united on this point," said Zdeněk Nytra (ODS), chairman of the ODS and TOP 09 senators' caucus.
"I personally consider the ratification of the accession of the Kingdom of Sweden and the Republic of Finland to NATO to be the highlight of today's Senate session. These two countries, which have long prided themselves on their neutrality, have reconsidered their positions in response to Putin's war in Ukraine and have realised that the best way forward is to guarantee collective security. The entry of Sweden and Finland is a victory for us as well, as the enlargement of NATO will also strengthen our security. The Senate is the first chamber of the Czech Parliament to discuss this ratification. I believe that the Chamber of Deputies will soon ratify the NATO enlargement and send a clear signal that we welcome the participation of these countries in the alliance," said Tomáš Czernin (TOP 09), First Vice-Chairman of the Senators' Club.
Miroslav Hlaváč, Deputy spokesman of TOP 09