Marek Sovka: For me, it is personal. The heart of Branišovice is with Ukraine
Many citizens of Branišovice are now experiencing what is happening in Ukraine on a personal level. My great-grandfather was Volhynian; our village is mostly made up of Volhynian Czechs or their descendants. The Volhynians were actually originally Czechs who left Austria-Hungary for the territory of today's Ukraine, and then returned after World War II. My great-grandfather came to Branišovice with his mother in 1946 at the age of 16, the eldest of three siblings. Every day we reminisce about Granddad's dictionary: everyone was a 'durák' ('fool' in Russian). I remember one chronicler saying that police records showed that once the locals were fighting because Czechs had flown the flag of the USSR on their roof and the Volhynians had told them that they were 'duráks' and that they had only just returned from Ukraine.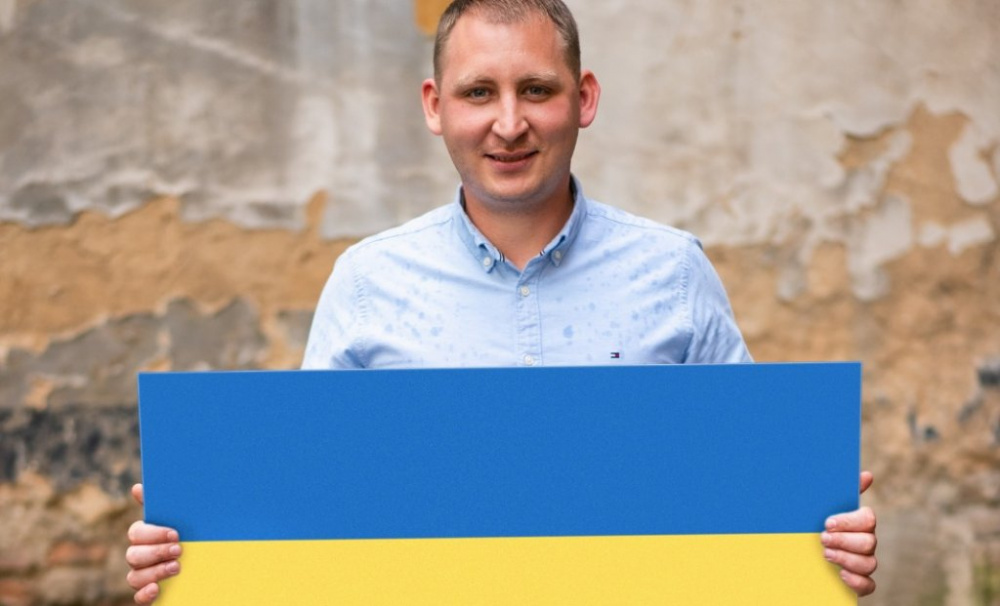 12. 4. 2022
My generation grew up with it. At Christmas, many of us still eat traditional Ukrainian Holubtsi (cabbage rolls) and other dishes. We think about Ukraine a lot. So, I was thinking about how to help the Ukrainians. I felt quite imprisoned by the feeling.
In the end, the best idea turned out to be a collection. We didn't take anything to the border, we decided to go the other way. We organized a collection for those who were coming here. The collection from Branišovice is already helping and I am delighted about that. We transport everything that our residents donate from the council offices to a sports hall in the town of Znojmo, where we cooperate with the town and a regional charity. The second batch was taken to the town of Pohořelice. The Ukrainians who arrive can directly choose from the stored food, clothes, and prams. The hearts of our residents and out-of-towners are truly huge, and we have done a great deal together.
But I also faced many doubts and a lot of fake news about the people fleeing the war. I always try to argue in simple terms: imagine that you have built your own house and suddenly you have to leave it all behind with all you have in a plastic bag. Try to empathize with that situation. These people are not to blame for the war - they are hostages of Vladimir Putin. And the Russians? Not all of them are bad, many continue their protests and their struggle with the police. I don't know how everything will turn out, but one thing is clear: my heart is with Ukraine, and I will always find a way to help.
Marek Sovka, Mayor of Branišovice