TOP 09 clearly supports the defence agreement
During the meeting of the Chamber of Deputies, TOP 09 unequivocally supported the approval of the defence agreement between the Czech Republic and the USA. This is a classic international treaty concluded between two sovereign states and a member of NATO.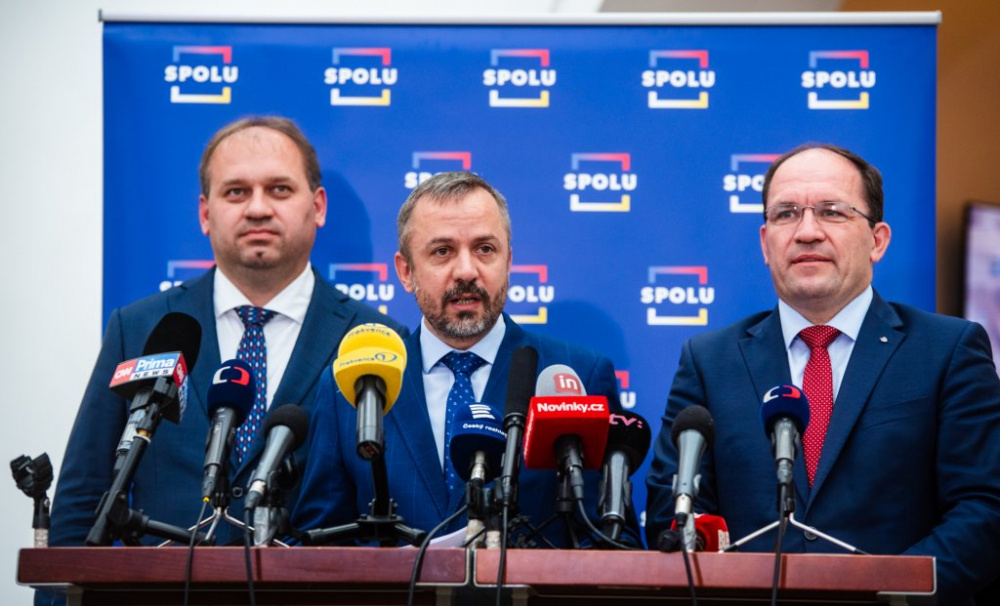 Ženíšek tisková konference
27. 6. 2023
"The NATO alliance and defence cooperation between allied countries cannot take place only formally. We need to be sure that, if necessary, everything would work as it should in practice. And that is what this treaty serves to do, and it is literally a blessing from God for those who truly have the security of the Czech Republic at heart. If the communists, SPD and other supporters of Russia are opposing the treaty, there could be no better proof that we really need this treaty," said Marek Ženíšek, a member of TOP 09 and chairman of the Chamber of Deputies' Foreign Affairs Committee.
"Whoever says NO to this treaty either lives completely outside the reality of what is happening in the world or is a direct supporter of those for whom we are approving this treaty," Ženíšek said.
The DCA is not about the stay of US troops or their base. The DCA primarily regulates the legal status of members of the US armed forces in the context of their possible performance of their tasks on the territory of the Czech Republic.
The DCA does not give the United States any automatic authority to station members of its armed forces on Czech territory. This will always require separate approval by the Czech Parliament under Article 43 of the Constitution. The DCA does not change this. In the House of Commons, the agreement is now in its first reading. It is still awaiting consideration by the defence and foreign affairs committees.