Pekarova Adamová: Orbán parrots Russian propaganda
In an interview for the weekly FORUM, the Chair of the Chamber of Deputies, Markéta Pekarová Adamová, returns to her criticism of Hungarian Prime Minister Viktor Orbán, which she believes was justified during the Russian war in Ukraine. At the same time, she talks about the atmosphere in TOP 09 after more than six months in government, but also about whether the cabinet of Petr Fiala is handling the current crisis.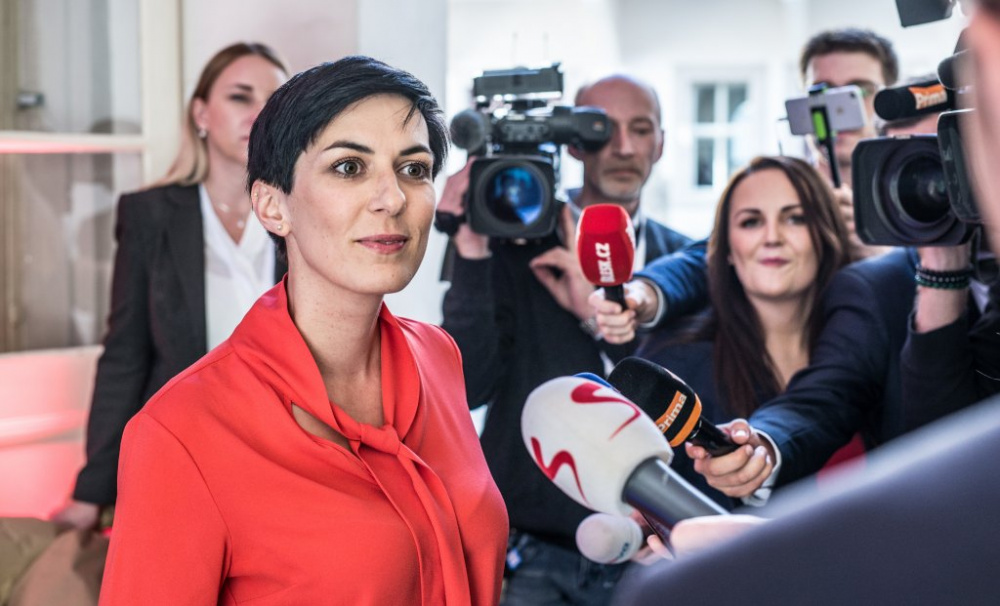 28. 7. 2022
Some time ago, you sharply criticised Viktor Orbán, which provoked many responses, including critical ones. How do you look back on your words? 
The war in Ukraine confirms that Orbán is a Trojan horse for our region, working with both Russia and China and allowing their influence into Europe. These are regimes that are dictatorial, and he himself is unfortunately introducing totalitarian practices in his own country, following their example. It is not for nothing that Free Europe recently began broadcasting to Hungary. Many of those who criticised me for my words must have woken up today. The Hungarians are not helping the Ukrainians as much as the rest of the European Union, they are going to Russia to negotiate gas prices, and they are not yet completely breaking down unity on key issues in the EU and NATO, but they are very significantly undermining it. There is no way to transport aid to Ukraine via Hungary, although that would be the most effective route. That helps Russia.
How much has this weakened the V4? 
Naturally, given Hungary's behaviour, relations have cooled. Our allies in this security situation are the Slovaks and the Poles. Orbán sometimes really parrots Russian propaganda, and we cannot tolerate that any longer. I myself was due to go to a meeting of the V4 parliamentary leaders in Budapest in June, when Hungary was holding the presidency. I cannot imagine going there in such a situation; the event did not take place at all. So it is clear that ties are at least muted.
However, this does not seem to have deterred Viktor Orbán. On the contrary, we recently heard a speech in which he spoke about the 'unmixed Hungarian race'. Does it not frighten you a little that a high-ranking politician in 21st century Europe should express himself in this way? 
I find his actions frightening. I think we should pay much more attention to them. We are in close proximity to a country with which we are in many alliances. This country gives out passports to Hungarians living in other countries, such as Slovakia. Orban is doing this in a number of countries and we tolerate it. Slovak politicians would tell you what practices he uses: He buys up land, he buys up monuments, he repairs them and then tries to stir up nationalism among the Hungarians living in that country.
It seems that Europe really is united. How do you assess this? 
I think that is the most crucial thing about the whole situation, the thing that will help us to defeat Putin. The war must have a clear winner, which will be Ukraine within the borders it was in before 2014.
You can read the full interview on the Forum24.cz news server.
FORUM24, Johana Hovorková, 28. 7. 2022