Karel Schwarzenberg has died. We will not forget
The honorary chairman of TOP 09 and founder of our party, Karel Schwarzenberg, has died at the age of 85. When the sadness subsides, it will be time to look for inspiration. Karel Schwarzenberg was undoubtedly one of the architects of the independent Czech modern state and one of the most inspiring personalities of our post-revolutionary history. His ideas and his lifelong fight for freedom and human rights will always be among the core values of TOP 09, the party he founded 14 years ago.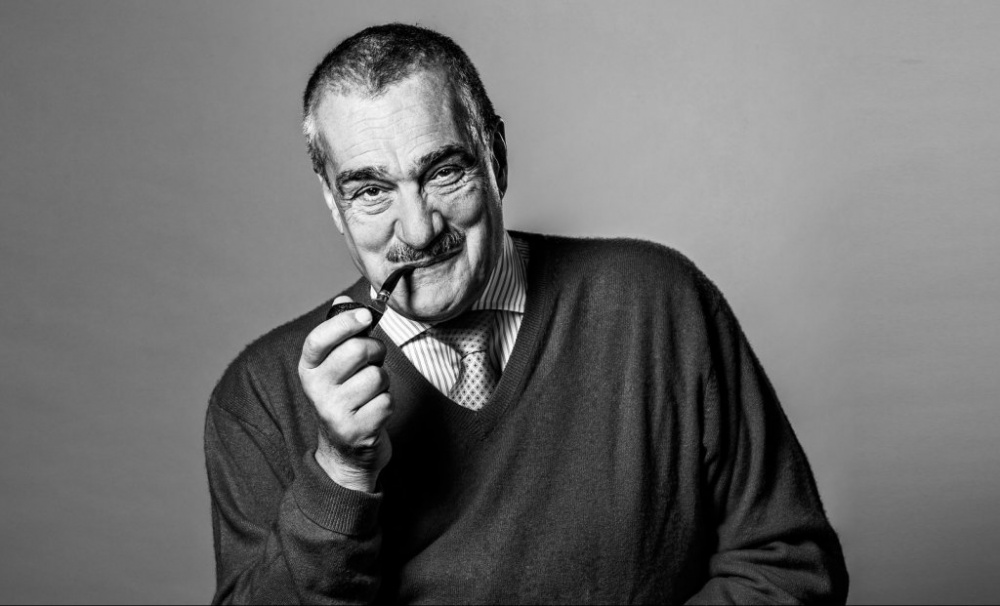 12. 11. 2023
Karel Schwarzenberg was a Czech patriot and a European. Our country benefited from the extraordinary reputation and international relations that the honorary chairman of TOP 09 had. As a diplomat, chancellor to President Václav Havel and later as Foreign Minister, he helped shape the Czech Republic's friendship and warm relations with the world.  
"The struggle for love and truth will continue throughout the existence of mankind, but we must never give up," the words Karel Schwarzenberg uttered describe him perfectly. For him, service to the country he loved and service to the people were a lifelong matter of course. Whether he did so before November 1989 with his support for Czech dissent or as a senator, foreign minister or MP.
"Karel Schwarzenberg always told us - a politician must love people. He liked them and people liked him. I am extremely sorry that he has left us. But he left us a legacy that is immortal and we must carry it on. I will always be grateful that he had such a profound effect on my life. Rest in peace, Karl," says Markéta Pekarová Adamová.
"Karel Schwarzenberg has died. I knew it was coming, but it's still a blow. He was one of the most important and kindest people in my life. May he rest in peace. The Czech Republic should be forever grateful to him for everything he selflessly did for it," said Miroslav Kalousek.
"For me, he has always been a symbol of the return of freedom, democracy and other traditional European values to our country. It was he who continued the humanist traditions that T. G. Masaryk and Václav Havel embodied in the modern history of the Czech state. His personality, ideas and incredible insight will be missed. As well as his unwavering support for justice and fighting for what is right at the time. But I am sure his legacy and ideas will live on. In our hearts and in the history of this country," says Jiří Pospíšil.
"Karel was for me one of the most important people I knew. He was friends with my father since he was a child. We first met when I was in my early twenties. I was lucky enough to have conversations with him and visit him in the years that are important for the formation of a young man's personality. When he founded TOP 09, I sent in my application because I wanted to give something back to him. I had no idea how far it would go. I thought I would remain an ordinary member. He was a lifelong role model. He had a significant influence on me," says Tomáš Czernin.