TOP 09 accepted to the International Democratic Union (IDU)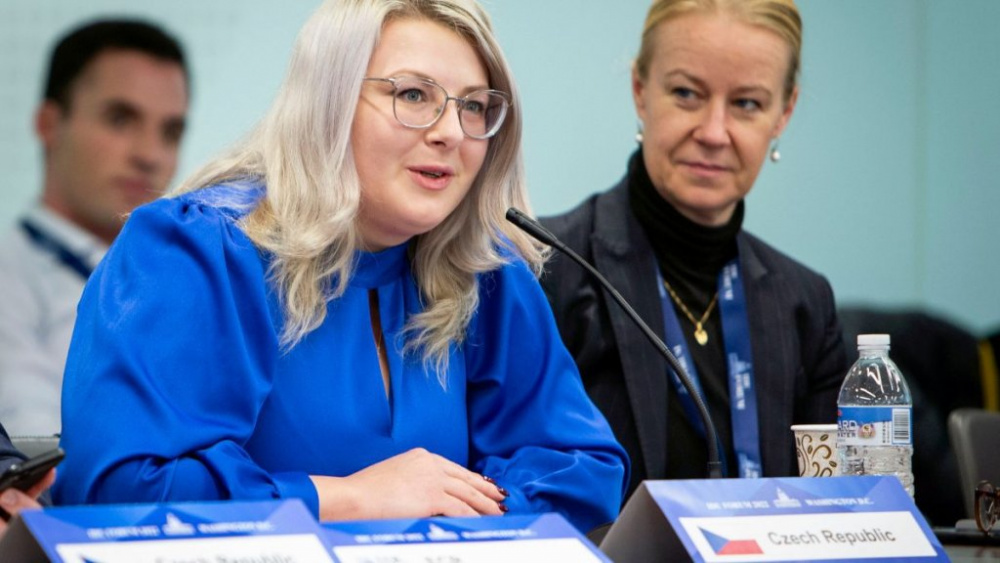 20. 12. 2022
The IDU Executive met in person for the first time since 2019 in Washington D.C. and welcomed TOP 09 as a nem member party. TOP 09 was unanimously accepted into the IDU's Global Alliance of the Centre-Right on Friday 9 December 2022.
Formed in 1983, the IDU provides a forum in which Parties holding similar beliefs can come together and exchange views on matters of policy and organisational interest, so that they can learn from each other, act together, establish contacts and speak with one strong voice to promote democracy and centre-right policies around the globe. Founder Members of the IDU included Britain's Prime Minister Margaret Thatcher, then US Vice-President George Bush Sr, Paris Mayor and later President of France Jacques Chirac, German Chancellor Helmut Kohl and many other Party Leaders.
"TOP 09 will be an important partner in the promotion of the European People's Party family within IDU and our membership would give the opportunity to further learn from, develop with, and contribute to a like-minded political community. TOP 09 is fully prepared to cooperate within IDU to stand up to the challenges of the present and create a positive vision for the future together," says the TOP 09 Secretary General Miriam Faltová.
Countries can only develop their full potential if they develop recognising the ideals of liberal democracy, freedom of the individual, and the need for economic growth to be based on individual initiative and free, competitive enterprise economies. The IDU has a clear role in a modern world, where today's idea in one country is tomorrow's policy in another.
Through the IDU, member Parties can exchange policy ideas, assist each other to win the political argument, and to win elections. There are regular meetings of both the full IDU and its Regional Unions and Organisations. The officers of the IDU are elected at Party Leaders' Meetings which are held every three or four years.
At IDU Executive Meetings, briefings are given on local and topical issues, as well as consideration given to applicant parties. Apart from Executive Meetings and meetings of IDU's Standing Committee on Foreign Affairs, the IDU holds events such as the Young Leaders Forum, plus undertakes fact-finding missions and election observation. A major event is also held every four years to coincide with the Republican Convention, the last one held in September 2012 in Tampa (Florida).
The IDU also organises campaigning seminars for politicians and party workers. These involve exchanges of information on campaign technology, fund-raising techniques, opinion polling, advertising and campaign organisation. The IDU plays an essential role in enabling like-minded, centre-right parties to share experiences in order to achieve electoral success.