Vice-Chairwoman of TOP 09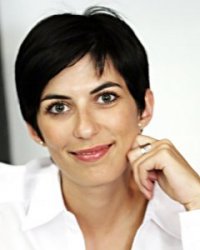 She was born on  October 2, 1984 in Litomyšl. After graduation she started to study at the  Faculty of Arts at the Charles University, where she finished her bachelors degree in Andragogy and Personal Management In 2008. In her bachelor thesis she was dealing with a topic 'Employability of the Disabled'. In 2009 she started to  study Economy and Management in Industry at the Czech Technical University in Prague.
After graduation she first worked in a human resources agency and then in an educational agency. She also did some business activity in area of services as an enterpreneur.
In summer 2009, Markéta Adamová joined  the political party TOP 09. In Autumn 2010 she was elected the in municipal elections to the municipal government of Prague 8. Then she was elected to city council of Prague 8 as a councilor. She takes care of the social area and drug prevention. Since May 2012 her responsability also spread to the field of European funds.
In May 2012, Markéta Adamová was elected chairwoman of the county organization for TOP 09 in Prague 8 and she defended this position in April 2013. Since September 2013, she is a member of TOP 09 Prague regional organization presidency. During parliamentary elections in October 2013 ,she was elected Member of Parliament . In the Chamber of Deputies, she joined the Petition Committee and Committee For Social Policy and she is a Chairwoman of Subcommittee for Human Rights since February 2014.
Contact us

Michna palace, building n. 2
450/40 Újezd
118 00 Prague 1
Czech Republic
international@top09.cz
Miriam Faltová
phone: +420 722 001 098