First Vice-Chairman of TOP 09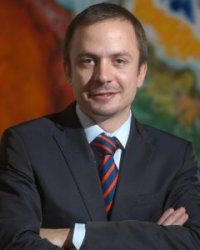 Marek Ženíšek was born on November 26, 1978 in Pilsen. He graduated at the West Bohemian University, the Faculty of Philosophy and Arts and at the Charles University in Prague, in the Faculty of Social Sciences. In 2006 he got his PhD. title in Political Science from the West Bohemian University. Since 2013 he has been Member of Parliament.
He is an author and co-author of several books and scholarly texts and until September 2009 he was a scientific secretary of the Czech Society for Political Sciences. Since 2003 he has been a lecturer at the Department of Political Science and International Relations and since 2008 also at the Metropolitan University Prague.
From 2007, he was engaged at the Ministry of Justice, in 2008 he was appointed as a Deputy Minister. In 2012 he became First Deputy Minister at the Ministry of Health.
After the municipal elections in 2006 he became a member of one of the district Councils of the city of Pilsen. Between 2005 and 2009 he was a member of the KDU-ČSL (Christian Democratic Party). After the party split in 2009, at the National Assembly of TOP 09 held in November 2009 he was elected as the Vice-Chairman of TOP 09 and in 2013 he was re-elected.
In 2013 he was elected as a Member of Parliament for TOP 09 in parliamentary elections. He is a member of Committee for Defence and Committee for European Affairs in the Chamber of Deputies.
At the fourth National Assembly of TOP 09 in November 2015 he was elected the First Vice-Chairman.
Contact us

Michna palace, building n. 2
450/40 Újezd
118 00 Prague 1
Czech Republic
international@top09.cz
Miriam Faltová
phone: +420 722 001 098