Vice-Chairwoman of TOP 09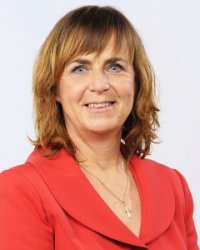 She was born into family of doctors in 1957 in Bruntál. In 1982 she graduated at the Medical Faculty at Palacký University. Until 1995 she worked as a pediatrician in the hospital in Prostějov. She is an associate of ProMedica s.r.o. She is a member of the Governing Board at Palacký University in Olomouc.
From 2004 to 2008 she worked as a deputy of regional a council president of the Olomouc region  in the field  of social affairs, environment and rural development. She is a member of the Council Committee of the Olomouc Region for criminal prevention. Since 2010 she is a Member of Parliament. She is a deputy chairwoman of the Committee for Social Policy, and a member of the Subcommittee for Social Insurance System and Retirement Reform and Subcommittee for European Funds and cross-border cooperation and a member of the Subcommittee for Residential Policy.
Contact us

Michna palace, building n. 2
450/40 Újezd
118 00 Prague 1
Czech Republic